Posts for: September, 2020
By Michele Solis DDS.
September 20, 2020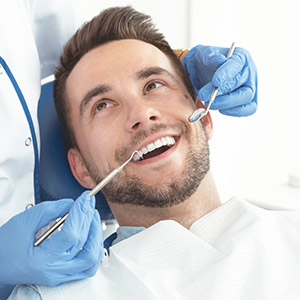 Tooth decay is more prevalent than diseases like cancer, heart disease or influenza. It doesn't have to be—brushing with fluoride toothpaste, flossing, less dietary sugar and regular dental cleanings can lower the risk of this harmful disease.
Hygiene, diet and dental care work because they interrupt the disease process at various points. Daily hygiene and regular dental cleanings remove dental plaque where oral bacteria flourish. Reducing sugar eliminates one of bacteria's feeding sources. With less bacteria, there's less oral acid to erode enamel.
But as good as these methods work, we can now take the fight against tooth decay a step further. We can formulate a prevention strategy tailored to an individual patient that addresses risk factors for decay unique to them.
Poor saliva flow. One of the more important functions of this bodily fluid is to neutralize mouth acid produced by bacteria and released from food during eating. Saliva helps restore the mouth's ideal pH balance needed for optimum oral health. But if you have poor saliva flow, often because of medications, your mouth could be more acidic and thus more prone to decay.
Biofilm imbalance. The inside of your mouth is coated with an ultrathin biofilm made up of proteins, biochemicals and microorganisms. Normally, both beneficial and harmful bacteria reside together with the "good" bacteria having the edge. If the mouth becomes more acidic long-term, however, even the beneficial bacteria adapt and become more like their harmful counterparts.
Genetic factors. Researchers estimate that 40 to 50 hereditary genes can impact cavity development. Some of these genes could impact tooth formation or saliva gland anatomy, while others drive behaviors like a higher craving for sugar. A family history of tooth decay, especially when regular hygiene habits or diet don't seem to be a factor, could be an indicator that genes are influencing a person's dental health.
To determine if these or other factors could be driving a patient's higher risk for tooth decay, many dentists are now gathering more information about medications, family history or lifestyle habits. Using that information, they can introduce other measures for each patient that will lower their risk for tooth decay even more.
If you would like more information on reducing your risk of tooth decay, please contact us or schedule an appointment for a consultation. You can also learn more about this topic by reading the Dear Doctor magazine article "What Everyone Should Know About Tooth Decay."
By Michele Solis DDS.
September 10, 2020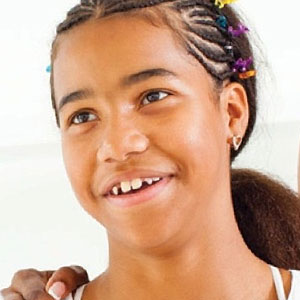 On the way to adulthood, permanent teeth steadily erupt until, if all goes normally, you have a full set of teeth. Sometimes, though, one or more teeth may fail to form. This not only can affect your dental health, but it could also diminish your smile.
For example, if the lateral incisors on either side of the central incisors (the two teeth front and center) don't develop, it could create a smile that's "not quite right." But we can vastly improve such a smile in one of three unique ways.
The first is to fill the resulting gap through canine substitution. This is an orthodontic method in which we use braces to move the pointed canine teeth, which normally position on the other side of the missing laterals, closer to the central incisors. This choice is determined by the size of the canine teeth. If they are slim in width, they can be re-shaped to make them appear more like a lateral incisor, and the gums possibly reshaped as well around them through cosmetic surgery.
We can also install a dental bridge, an appliance that fills the missing lateral space with prosthetic teeth. A traditional bridge requires the teeth on either side of the gap to be reduced in size, which becomes a permanent alteration to accommodate these crowns. This is a disadvantage in a young person.  We can also use a "bonded bridge" which uses adhesives to attach extended pieces (or "wings") of dental material from either side of the prosthetic tooth to one or more supporting teeth.  These wings are behind the permanent teeth.  Though not as durable as a traditional bridge, it does avoid altering the support teeth.
Finally, we can replace the missing teeth with dental implants. In this method, we install titanium metal posts into the jawbone at the missing tooth locations and then attach a life-like crown to each one. Implants may be more costly than other restorative methods and can take several months to complete. But they are life-like, highly durable, and don't require any alteration to other teeth. A disadvantage is that you should wait until at least 19 years of age to consider this option.  What many people do is use a temporary solution until the proper age to do a dental implant.
Each of these methods have their advantages and disadvantages, which should be thoroughly reviewed in consultation with your dentist. And each may also require other dental work, such as initial orthodontics to open adequate space for a restoration. But any of these methods for correcting a missing lateral tooth can be effective and help restore both a healthier mouth and a more attractive smile.
If you would like more information on treating congenital dental defects, please contact us or schedule an appointment for a consultation. You can also learn more about this topic by reading the Dear Doctor magazine article "When Permanent Teeth Don't Grow."