Posts for: August, 2016
By Michele Solis DDS.
August 19, 2016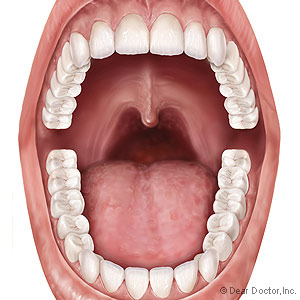 Each part of the human body is an intricate wonder. Take your teeth, for example: they're so woven into everyday life we don't notice them, yet they each work seamlessly with the jaws and mouth so we can eat, speak and even smile.
Here, then, are a few facts to help you understand — and appreciate — these tiny, amazing wonders we call teeth.
Layer Upon Layer. Rather than one solid mass, teeth are composed of different layers of slightly different tissues each with a unique role in protecting and enabling a tooth to function. Innermost is the pulp filled with connective tissue encasing blood vessels and nerves that transmit sensations to the brain. The next layer out is the dentin, a bone-like material sensitive to touch and other stimuli, which also absorbs some of the forces generated when biting or chewing. The outermost layer is enamel, the hardest material in the body and the tooth's first defense against infection and other dangers.
Front and Center. Teeth perform different functions depending on their type and location. Front teeth are our "onstage performers" — they help us to speak and enunciate words clearly and, of course, contribute to our smile. They're also adept at cutting through food when it first enters our mouths.
The Support Team. In keeping with our theater analogy, back teeth are our "backstage crew": they help support our facial height, provide balance for the jaws as we swallow and protect the front teeth from too much vertical force. They're also able to crush food before we finally swallow, which aids in the digestive process.
Intended for a Lifetime. If you consider all the environmental factors our teeth face — acidic foods, biting forces and temperature swings to name a few — you then can appreciate their resiliency. Of course, teeth have their enemies: decay, infection and trauma. With daily brushing and flossing and at least a couple of visits a year to our office for cleanings and checkups, you can help thwart many of those enemies. With both our efforts we can make sure your teeth really do last a lifetime.
If you would like more information on how your teeth function (and how to care for them), please contact us or schedule an appointment for a consultation.
By Michele Solis DDS.
August 04, 2016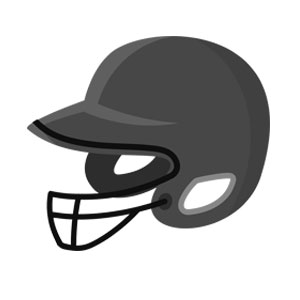 For major-league slugger Giancarlo Stanton, 2014 was a record-breaking year. After the baseball season ended, he signed a 13-year, $325 million contract with the Miami Marlins — the biggest deal in sports history. But earlier that same year, Stanton suffered one of the worst accidents in baseball: He was hit in the face by an 88-mph fastball, sustaining multiple fractures, lacerations, and extensive dental damage.
After the accident, Stanton didn't play for the remainder of the season. But now he's back in Spring Training… and he's got a not-so-secret weapon to help protect him against another injury: A custom-made face guard designed to absorb impacts and keep him from suffering further trauma.
As sports fans, we're glad that Stanton was able to overcome his injury and get back in the game. As dentists, we'd like to remind you that you don't have to be a major-league player to feel the harmful effects of a sports injury — and you don't have to look far to find a way to protect yourself. In fact, you can get a custom-made mouthguard right here at the dental office.
Mouthguards have a long tradition in sports like football, boxing, and hockey. But did you know that far more Americans are injured every year playing "non-collision" sports like basketball, baseball — and even bicycling? And it doesn't take a major-league fastball to cause a dental injury: The highest incidence of sports-related dental injuries occurs in 15-to-18-year-old males. In fact, about one-third of all dental injuries among children stem from various types of sports activities. These injuries may result in countless hours being lost from school and work, and cost significant sums for treatment and restoration.
Mouthguards have a proven track record in reducing dental and facial injuries: They are capable of absorbing the energy of a blow to the mouth, and dissipating it in a way that prevents damage to facial structures and teeth. But not all mouthguards are created equal: Custom-fabricated mouthguards, which are produced from an exact model of your mouth made right here in the dental office, offer by far the best protection. They fit better and safeguard the teeth more fully than any off-the-shelf or "boil-and-bite" type can. Plus, they're more comfortable to wear. And let's face it: No mouth guard can protect your teeth if you don't wear it.
What's more, some recent studies indicate that custom-made mouthguards may offer significant protection against concussion. An increasing awareness of the dangers that concussion may pose to athletes is one more reason why we recommend custom-made mouthguards to active people and their families.
To get his face guard, Giancarlo Stanton reportedly went to a specialist sporting-goods manufacturer in Illinois, and paid around $1,000. But you can get a custom-made mouthguard for yourself or your loved ones right at our office for a fraction of that price. And the peace of mind it can give you is… priceless.
If you have questions about custom-made mouthguards, please contact us or schedule an appointment for a consultation. You can learn more by reading the Dear Doctor magazine articles "An Introduction to Sports Injuries & Dentistry" and "Athletic Mouthguards."