Posts for: November, 2014
By Michele Solis DDS. P.C.
November 26, 2014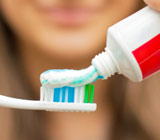 Since the time of the ancient Egyptians, people have used mixtures of various substances in pursuit of a single goal: cleaning their teeth effectively. Today, even with a glut of toothpaste tubes on the supermarket shelf, most people seem to have a particular favorite. But have you ever thought about what's in your toothpaste, and how it works? Here are five facts you might not know.
1) Most toothpastes have a very similar set of active ingredients.
Once upon a time, a toothpaste might have contained crushed bones and oyster shells, pumice, or bark. Now, thankfully, they're a little different: today's toothpaste ingredients generally include abrasives, detergents and fluoride compounds, as well as inert substances like preservatives and binders. Toothpastes formulated to address special needs, like sensitive teeth or tartar prevention, have additional active ingredients.
2) Abrasives make the mechanical action of brushing more effective
These substances help remove stains and surface deposits from teeth. But don't even think about breaking out the sandpaper! Modern toothpastes use far gentler cleaning and polishing agents, like hydrated silica or alumina, calcium carbonate or dicalcium phosphate. These compounds are specially formulated to be effective without damaging tooth enamel.
3) Detergents help break up and wash away stains
The most common detergent in toothpaste (which is also found in many shampoos) is sodium lauryl sulfate, a substance that can be derived from coconut or palm kernel oil. Like the abrasives used in toothpaste, these detergents are far milder than the ones you use in the washing machine. Yet they're effective at loosening the stains clinging to your teeth, which would otherwise be hard to dissolve.
4) Fluoride helps prevent tooth decay
This has been conclusively demonstrated since it was first introduced into toothpaste formulations in 1914. Fluoride — whether it's in the form of sodium fluoride, stannous fluoride or sodium monofluorophosphate (MFP) — helps strengthen tooth enamel and make it more resistant to acid attack, which precipitates tooth decay. In fact, it's arguably the most important ingredient, and no toothpaste can receive the American Dental Association's Seal of Approval without it.
5) Look for toothpaste with the ADA seal
This means that the particular brand of toothpaste has proven effective as a cleaning agent and a preventative against tooth decay. Plus, if the package says it has other benefits, then research has verified that it does what it says. Oh, and one other thing — toothpaste doesn't work if you don't use it — so don't forget to brush regularly!
If you have questions about toothpastes or oral hygiene, please contact us or schedule an appointment for a consultation. You can learn more in the Dear Doctor magazine article "Toothpaste — What's In It?"
By Michele Solis DDS. P.C.
November 11, 2014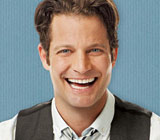 Design expert and television celebrity Nate Berkus has definite ideas about how to live. In a recent interview, he explained his ideas on design. He also talked about health, and how he keeps his teeth and mouth healthy.
From an initial design makeover that he did eight years ago on the Oprah Winfrey Show, Berkus has gone on to do 127 such makeovers. He was such a success that he now hosts his own daily talk show. He has also developed a line of home products for the Home Shopping Network and has his own design firm, Nate Berkus Associates. His clients include well-known restaurants and hotels as well as private homes. He has written articles for O Magazine and authored a book on the subject of transforming your home into a place you love.
"I realized many years ago that I wasn't going on Oprah to pick sofa colors and paint chips. I was there to lift people up through the way they live," he says. His secret to design success is to "go with what you love." He says, "Don't worry about mixing metals, eras or styles. If you love each item, you'll find a way to make it work."
His common sense practical attitude continues when it comes to dental health. Berkus is blessed with a healthy mouth and teeth. He doesn't feel anxious when visiting the dentist because he usually has a good report. He has not needed orthodontics or cosmetic dentistry. He thanks his childhood dentist for giving him fluoride treatments and sealants, and for teaching him healthy dental hygiene habits.
Berkus brushes his teeth twice or even three times a day, with a manual or electric toothbrush — depending on whether he is at home or traveling. He also follows his dentist's advice about flossing: "Floss the ones you want to keep!" He says that he tried tooth whitening once, but he felt that the whiteness was "too white." Now he simply works to maintain his natural tooth color and smile.
Contact us today to schedule an appointment to discuss your questions about maintaining healthy teeth. You can also learn more by reading the Dear Doctor magazine article "Nate Berkus, Helping Others Love the Way They Live."