Posts for: April, 2014
By Michele Solis DDS. P.C.
April 24, 2014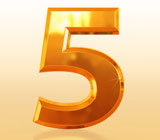 Everyone's heard the jokes about root canals. Now, let's go beyond the myths and get to the "root" of the matter. Here are a few things everyone should know about this relatively painless and beneficial procedure.
1) If you experience discomfort after eating hot or cold foods, sharp pain when biting down, swelling of the gum tissue, or acute tooth pain, you may need root canal treatment.
All of the above are symptoms of disease in the pulp tissue, which lies deep within the roots of teeth, inside tiny canals that go from one end of the root to the other. Pulp tissue can become infected or inflamed for a variety of reasons, such as trauma or deep tooth decay, causing pain and leading to further complications.
2) Diseased pulp tissue in the root canal must be removed to prevent more problems.
The acute pain may go away — but without treatment, the infection in the pulp tissue won't. It will eventually travel through the ends of the tooth's roots and into surrounding areas. This can lead to dental abscesses, and may even cause systemic problems and diseases in other parts of the body.
3) Root canal treatment is effective.
Removing the diseased pulp tissue removes the infection. Pulp tissue itself is a remnant of tooth development which the tooth no longer needs. After the tissue is removed, the root canal is filled with a biocompatible material, and then it is sealed. A crown or other restoration is usually done after root canal treatment to restore the tooth to its full function.
4) Root canal treatment is generally pain-free.
Just like having an ordinary filling, the process begins with an anesthetic administered to numb the tooth and the nearby area. A tiny hole in the tooth's biting surface provides access to the canal, and minute instruments are used for the procedure. Afterwards, over-the-counter pain relievers are typically all that's needed to relieve the sensitivity that may persist for a day or two following the treatment.
5) A properly done root canal preserves your natural teeth.
A tooth that has had appropriate root canal treatment and restoration can last just as long as a natural tooth. That's important, because the other option — removal of the tooth — can lead to issues like unwanted tooth movement and bite problems. Saving your natural teeth should be the first priority in proper dental care.
If you would like more information about root canals, please contact us to schedule an appointment for a consultation. You can also learn more about this topic by reading the Dear Doctor magazine articles "Common Concerns About Root Canal Treatment" and "Signs and Symptoms of a Future Root Canal."
By Michele Solis DDS. P.C.
April 09, 2014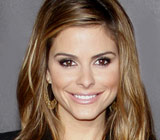 Maria Menounos, an independent filmmaker, actress, and co-host of daily entertainment news program Extra, learned at an early age about the importance of maintaining good general and dental health when her father, Constantinos, a Greek immigrant, was diagnosed with type 1 diabetes. As a result, her parents made sure the family consumed a diet filled with fresh fruits and vegetables, many of which they produced themselves. Maria and her family also consumed little-to-no junk food.
Menounos is still committed to helping those with diabetes. In fact, because she saw first hand the power of communication in the lives of diabetes patients and their families, Menounos is an avid ambassador for the American Diabetes Association.
Maria's experience with diabetes is one that she shares with millions of people worldwide. And if you or someone you care about is suffering from this disease, it's important to be aware of the connection between diabetes and oral health. Recent research has shown a link between two chronic inflammatory conditions: periodontal (gum) disease and diabetes. Evidence consistently reveals that diabetes is a risk factor for increased severity of periodontal disease and conversely, periodontitis is a risk factor for worsening blood glucose control in patients with diabetes and may also increase the risk of diabetic complications. Periodontal inflammation is also associated with an elevated systemic (general body) inflammatory state and an increased risk of major cardiovascular ("cardio" – heart; "vascular" – blood vessel) events such as heart attack, stroke, adverse pregnancy outcomes (e.g., low birth weight and preterm births) and altered blood sugar control in people with diabetes.
If you are interested in learning more about periodontal disease, you can continue reading the Dear Doctor magazine article "Diabetes & Periodontal Disease." Or, if you are diabetic and fear you may have periodontal disease, you can contact us today to schedule an appointment so that we can conduct a thorough examination. During this private consultation, we will also discuss any questions you have as well as what treatment options will be best for you. And to read the entire interview with Maria, please see the Dear Doctor magazine article "Maria Menounos."