Posts for: April, 2013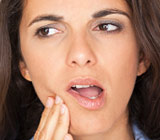 Is it a root canal problem, a gum infection, or both?
Sometimes it's difficult to pinpoint the source of tooth pain; it can result from an infection of the tooth itself, or of the gum, or even spread from one to the other. Identifying the origin of a toothache is important, however, so we can choose the right treatment and do all that we can to save the tooth.
When a tooth becomes decayed, bacteria can infect the sensitive, living nerve tissue deep inside the tooth known as the root canal. This condition is called an endodontic ("endo" – inside; "dont" – tooth) problem. The infection inside the tooth can spread to the periodontal ligament ("peri" – around; "dont" – tooth) that encases the tooth and attaches it to the jawbone. Occasionally, infection of endodontic (root canal) origin can spread out from the end of the tooth root all the way up the periodontal ligament, and into the gum.
The reverse can also happen: dental pain can originate from periodontal (gum) tissues that have become diseased. Gum disease is caused by a buildup of bacterial biofilm (plaque) along the gum line. It results in detachment of the gums along the tooth surface. In advanced cases, this bacterial infection can travel into the nerve tissues of the dental pulp through accessory canals or at the end of a tooth.
To figure out where pain is coming from when the source is not obvious, we need to take a detailed history of the symptoms, test how the tooth reacts to temperature and pressure, and evaluate radiographs (x-ray pictures).
Unfortunately, once dental disease becomes a combined periodontal-endodontic problem, the long-term survival of the tooth is jeopardized. The chances for saving the tooth are better if the infection started in the root canal and then spread to the gums, rather than if it started as gum disease that spread into the root canal of the tooth. That's because in the latter case, there is usually a lot of bone loss from the gum disease. Effectively removing plaque from your teeth on a daily basis with routine brushing and flossing is your best defense against developing gum disease in the first place.
If you would like more information about tooth pain, gum disease or root canal problems, please contact us or schedule an appointment for a consultation. You can also learn more about this diagnostic dilemma by reading Dear Doctor magazine's article "Confusing Tooth Pain."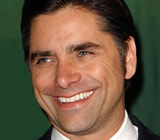 We're always tickled to see dentists represented in popular culture, especially when portrayed by an actor as handsome as John Stamos. On the hit television show Glee, Stamos played a dentist who made sure the glee club members cleaned up their act when it came to oral hygiene — though perhaps he used a bit too much anesthesia to achieve this admirable goal. While under his care — and lots of sedation — several Glee characters had music-infused hallucinations in which they danced and sang with pop star Britney Spears.
Far-fetched? No doubt. Still, it's worth mentioning that sedation has its place in dentistry. In fact, if you are someone who tends to get anxious or even fearful about dental treatment, you should know that sedation can help you relax both mind and body so you can feel peaceful rather than anxious in the dentist's chair. And that's the whole point: Fear of pain should not stand in the way of your getting the care that will keep you healthy and allow you to keep your teeth for as long as possible.
You may not know this, but when you are afraid, your threshold for pain is actually lower. You become hypersensitive to every sensation and sound, and you tense your muscles. Fear and anxiety trigger the release of certain chemicals that put you in "fight or flight" mode. In this heightened state of alert you experience more pain during and even after treatment.
The good news is that this response can virtually be eliminated with various oral sedatives and/or with nitrous oxide, which is inhaled. Both treatments will allow you to let your guard down and relax. Your apprehension and hypersensitivity to pain will disappear, even though you are still conscious. And when you are relaxed, we are better able to focus on the task at hand, knowing that you are comfortable.
The sedatives used in dentistry have been subjected to rigorous testing and have a strong safety record backed by decades of use. Several even have "amnesic" properties, meaning that you will remember little to nothing of your treatment — unless, of course, you end up singing and dancing with Britney Spears!
If you would like more information about sedation in dentistry, please contact us or schedule an appointment for a consultation. You can also learn more by reading the Dear Doctor magazine article "Oral Sedation Dentistry." Dear Doctor also has more on "Overcoming Dental Fear & Anxiety."